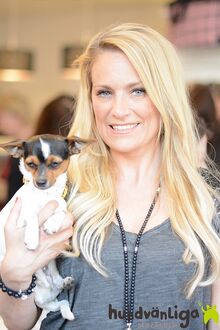 Laila Natali Bagge Wahlgren (born 15 December 1972, in Lund), born Laila Natali Cahling, also known as Laila Bagge, is a Swedish singer, manager and songwriter. She has been a judge on Swedish Idol, as well as a mentor on the TV series Made In Sweden. She has two sons, Liam and Kit.
She created and manged the girl group Play from 2000 until 2005, and helped the girls set up their reunion in 2010.
Ad blocker interference detected!
Wikia is a free-to-use site that makes money from advertising. We have a modified experience for viewers using ad blockers

Wikia is not accessible if you've made further modifications. Remove the custom ad blocker rule(s) and the page will load as expected.